TLC Masterclasses at our office or at your location
The Legal Company provides all its legal training at its office in Amstelveen (maximum group size 8 persons) in a personal way, with much interaction. See our calendar for training sessions on dates reported below. The Legal Company can also provide all these training courses at your location for your employees (minimum number of participants required). Interested in participating or a quote for on-site training? See the registration form per training page.
Masterclass agenda spring 2023
Masterclass Become an internal confidant in one day
1 June 2023
Every organisation is required by law to provide a safe working environment for its employees. Nevertheless, an employee can face unpleasant situations such as bullying, discrimination and sexual harassment just like that. With the training course 'Become a confidant in one day', you will contribute to a safe and trusted environment within the organisation.
Masterclass Know your rights and obligations as a confidential advisor!
22 June 2023
This masterclass is a follow-up training to the master class 'Become an internal confidential advisor in one day' but can also be attended separately. During this masterclass, the different types of integrity violations and undesirable behaviour and the laws and regulations surrounding them, such as the Occupational Health and Safety Act and Whistleblower legislation, will be discussed in depth.
Masterclass Summary dismissal: the pitfalls and lessons!
29 June 2023
Instant dismissal is the toughest measure in existence and is therefore subject to strict rules. Important to know how to approach this. After this masterclass, you will know how to pay attention by issuing a summary dismissal. And you are up to date with the do's and dont's of this way of saying goodbye to employees.
Legal breakfast session Flexible work: a plague or a blessing? On site
In these difficult economic times with staff shortages, it is more important than ever to avoid fixed costs as much as possible and work with flexible workers. There may still be opportunities you hadn't thought of. In doing so, you need to make the right choice about which type of flex worker to hire and ensure that the corresponding contracts are correct to the letter of the law. In fact, a lot of rules have been added to protect these flex workers.
Masterclass GDPR Management on location
Still not done with the AVG implementation or AVG compliance? We provide this masterclass to help your company get started with this. The main question that will be answered during our masterclass is how your organization can comply with the GDPR in the most pragmatic and workable way and how to keep it that way.
Masterclass Privacy en werknemers op locatie
As an entrepreneur, how do you deal with the privacy of your employees? Can you, for example, monitor your employees on telephone and IT use or with camera surveillance or car journey registrations? Or what if you catch an employee stealing. Are you allowed to use the video evidence as proof of theft by an employee? We will teach you this, and more, during this Privacy and Employees masterclass.
Masterclass Contract changes in cleaning industry on location
This masterclass specifically deals with contract changes through article 38 of the Collective Bargaining Agreement on Cleaning All the do's and dont's in the legal field will be discussed and practical tips will be given by legal experts in the field of Article 38 CBA.
Masterclass File structure and dismissal on location
Solving and even preventing personnel files problems? This training course covers how to build up a sufficient and correct file in order to be able to successfully dissolve an employment contract in the subdistrict court if the employee's behavior does not improve.
Reviews from our participants

Lunch session: working from home; rights and obligations
The session highlighted key issues that can be addressed when working from home. Each participant could then decide for himself which points needed more attention and continue with them outside the session. That is how we stayed focused.
Amstelwijs
Cindy Kruydenhof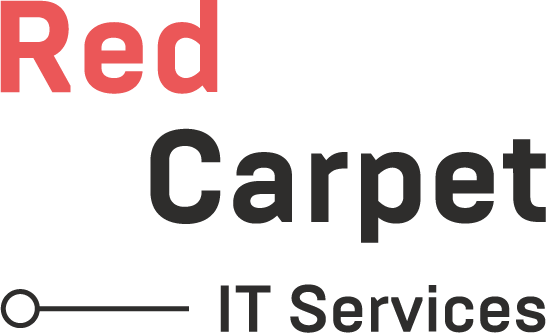 Masterclass Working with Flexible and Self-Employed Workers
Hospitality, enthusiasm, knowledge and space for questions: the right elements for an exciting masterclass
Red Carpet
Mischa Tan

Masterclass File structure and sick employees
Professional view of things and legal well-founded.
Progenta
Karin Geertsen

Masterclass Working with Flexible and Self-Employed Workers
For someone who knows not a lot about it, it is easily accessible.
Amstelwijs
Annuska Muilders

Masterclass become an internal confidant in one day.
The masterclass is comprehensive and widely applicable. Interaction was also good, with video interruptions.
Oké Groep
Michael van Nol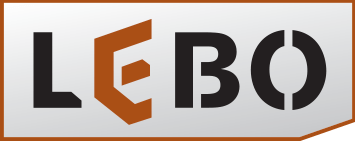 Masterclass File structure and sick employees
In a short time you will get an update of the current regulations, which you can apply immediately.
Lebo Vastgoed BV
Zaklina Keser
Masterclass Contract changes in the cleaning industry
This masterclass is especially recommended for starting HR employees in the cleaning industry, as it can mean a quite radical article in the collective labor agreement.
BalansSchoonmaak- en Bedrijfsdiensten B.V.
Daclan Reuser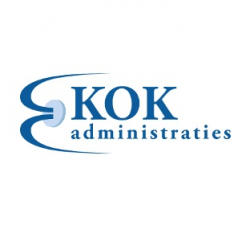 Masterclass GDPR management
Very clear masterclass. The GDPR is much clearer now!
Kok Administraties & Adviesdiensten
Tessa van Delft-Kok
Would you like to stay informed about our (online) on-site masterclasses and legal news?
Benefits of TLC Masterclasses
You will gain up-to-date knowledge of the legal topics.
A limited number of participants, so much interaction with the teacher
High-quality teacher due to NEVOA membership and continuing education at university level
Low investment for double profit: preventing and increasing the chance of winning problem files
No travelling time, no traffic jams at master classes via ZOOM / or on location